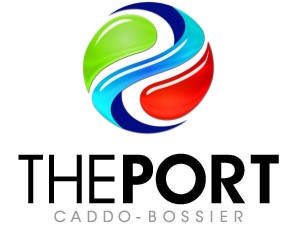 Description of Business: The Caddo Bossier Port is an industrial park that works exceptionally well for business relocation, business expansion and business startup. It is one of the most "accessible" inland ports because of its ideal location. It's also a multi-modal transportation and distribution center that links customers throughout the region to domestic and international markets. The Port encompasses more than 2300 acres of prime industrial real estate with large tracts of Greenfield sites immediately available for industrial development. As one of the fastest growing inland port in the nation, the Port is known for its ease of doing business and for having some of the lowest utility rates in the country.
Located on the Red River Waterway just south of Shreveport-Bossier, Louisiana, the Port has immediate access to barge, rail, air and motor freight transport providing a robust network of distribution. This network links industry and customers throughout the region with domestic and international markets.
Industry leaders from around the world are discovering the benefits of locating at the Caddo Bossier Parishes Port. In short, the Port works for industry and business because it has the infrastructure to become a true partner for success. Whether in terms of site selection, land development, building construction, logistics, transport, local and state incentives – The Caddo Bossier Parishes Port is ready to go to work for your company.